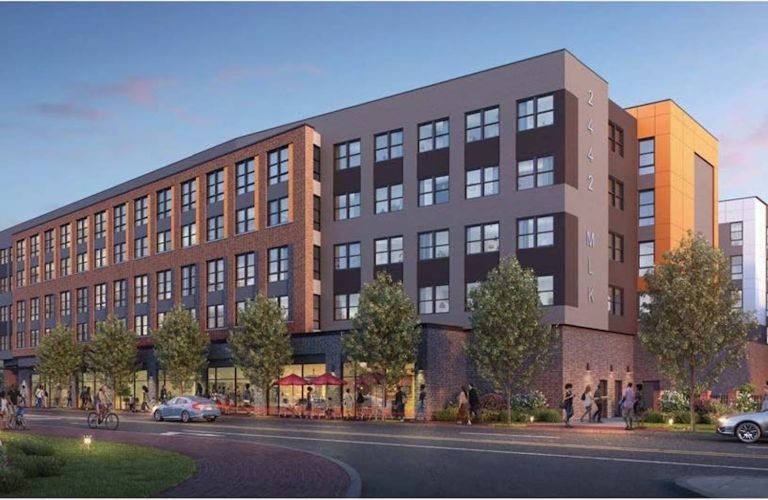 The District of Columbia Housing Finance Agency financed the construction of an affordable rental complex in 2442 Martin Luther King Jr Avenue SE in Anacostia. The agency issued $ 27 million in tax-exempt bond financing and an additional underwriting of $ 20.6 million in low-income housing tax credits at an interest rate of 4%.
Mid-Atlantic Real Estate Partners and Taylor Adams Partners will serve as developers for the $ 52.6 million community. This is DCHFA's first development funding for 2021.
"MLK will deliver to a historic and rapidly changing part of the city and help provide housing for families across the economic spectrum," Christophe E. Donald, the acting executive director of the DCHFA said in a statement. "It will preserve economic diversity and a rich cultural tapestry that will anchor long-term residents and welcome new residents moving into the district. "
Located approximately 500 feet from the Anacostia Metro Station, the development will bring 112 new apartments at a price of 30 to 50 percent of the region's median income to the Anacostia neighborhood of Ward 8.
It will include 24 one, 57 two and 31 three-bedroom apartments, six of which are permanently designated as supportive housing and supported by a local rent supplement program. Community connections by DC will provide support services to these residents.
Facilities will include a business center, community hall and a 49-space parking garage free to residents.