Financial literacy growth lags behind digital product innovations: OJK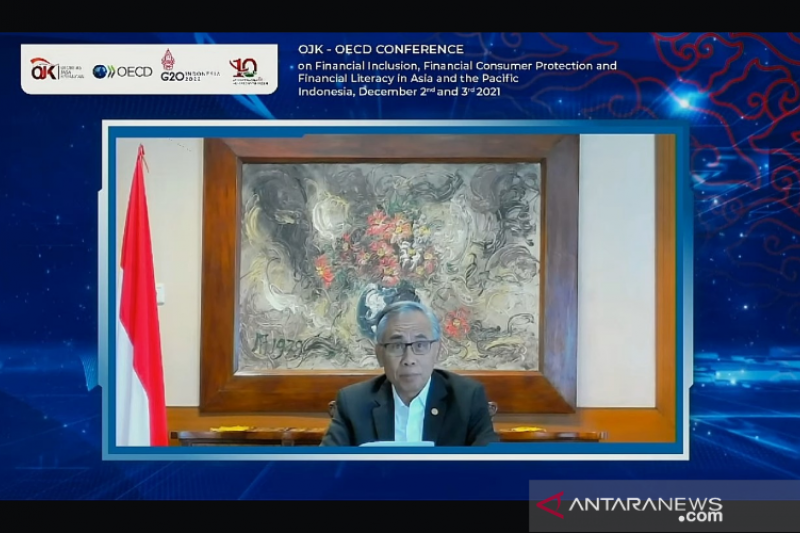 Jakarta (ANTARA) – The growth of digital product innovations has been faster than that of consumer literacy, said Wimboh Santoso, chairman of the Board of Commissioners of the Financial Services Authority (OJK).
"However, this has not only happened in Indonesia; the same has happened all over the world," he said Thursday at the OJK-OECD conference.
Therefore, OJK must strike a balance between innovation, risk mitigation and consumer literacy to ensure customer protection and increase financial inclusion, he said.
The level of financial inclusion in Indonesia increased from 67.8% in 2016 to 76.2% in 2019, he noted.
Unfortunately, however, financial literacy has not increased as quickly, reaching just 38% in 2019, Santoso said.
For example, consumer interest is high in cryptocurrencies and other new emerging digital products around the world that offer significant investment and earnings, he pointed out.
"However, this type of investment is very risky because it has no fundamental value," he said.
Related News: Financial Literacy is Needed to Reduce Cases of Illegal Online Lending
According to Santoso, regulators around the world have judged this to be serious business and have argued that digital financial products can be used for money laundering activities.
Many regulators face challenges in increasing consumer literacy, which would allow the community to better understand the products and services they use, he said.
"Even in a cutting edge digital financial transaction, consumer literacy needs to be improved. This is important to ensure the safety of consumers, investors and their ambition in financial transactions, "added Santoso.
Financial literacy is key to preventing crime in the digital finance world, according to Wahyu Budi Nugroho, a sociologist at Udayana University. It is important to reduce the risks of illegal online loans, he added.
Related News: Jokowi Calls on Related Industry for Financial Literacy Across Indonesia