Olympic Planning Commission begins review of 2023-2028 CFP financial plan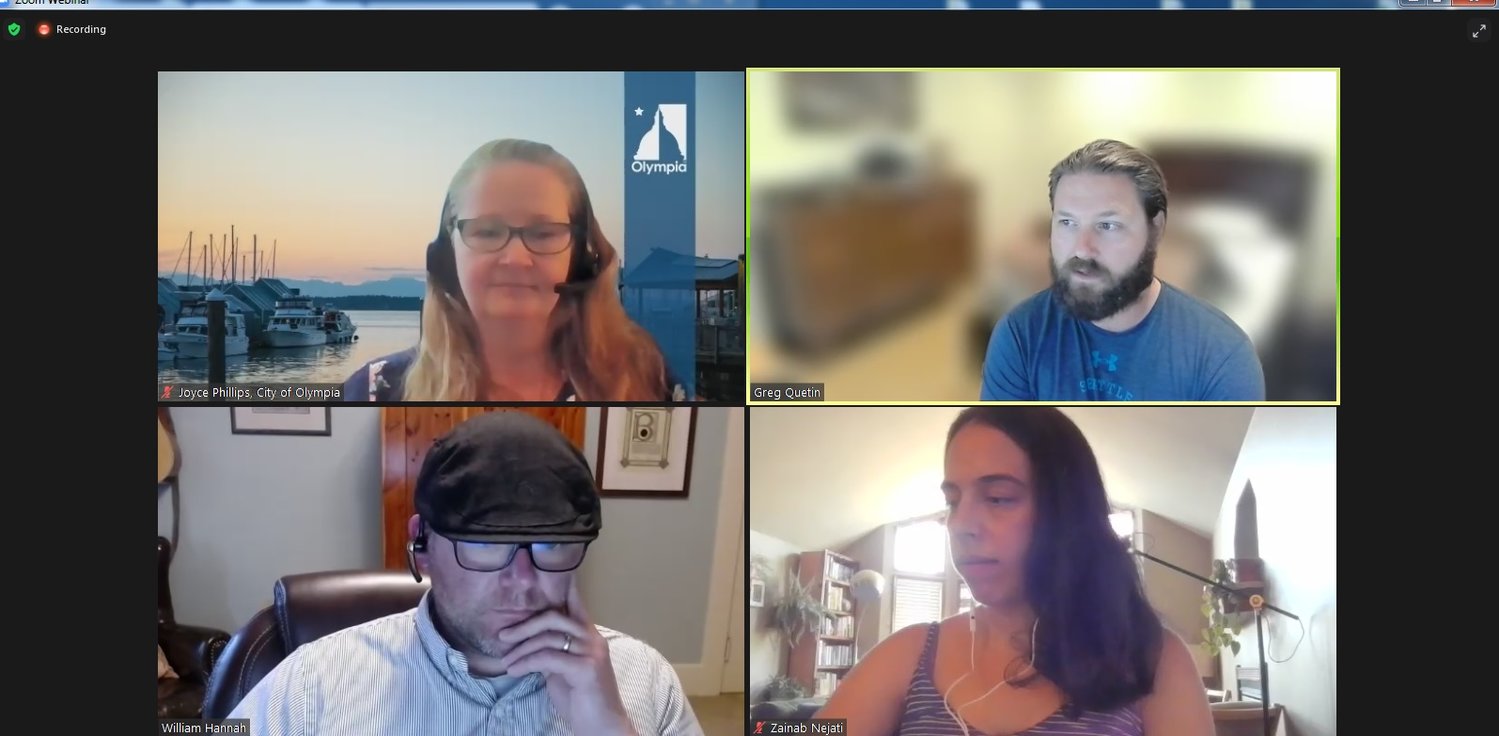 By Lorilyn C. Lirio
Olympia's Planning Commission has begun its review of the city's proposed budget for facilities and public resources that are part of Olympia's 2023-2028 capital plan (CFP).
The commission's finance subcommittee met on Tuesday, August 30 to review nine sections of the PCP: parks, transportation, general facilities, fire, drinking water, sewage, stormwater, waste resources and home fund .
Several other groups are also reviewing the proposed budget.
Joyce Philips, senior planner in Olympia's planning and community development department, said other advisory committees were also reviewing the call for proposals.
The Utility Advisory Committee focuses on the utility sections of the plan.
The Cyclists and Pedestrians Advisory Committee reviews the transport section
The Parks and Recreation Advisory Committee is looking at the parks chapter.
Phillips said the role of the Planning Commission is to provide feedback and help influence the CFP.
"The Planning Commission helps implement the overall plan, or what might be missing, or what might be improved in the future," Philips said.
At the commission's finance subcommittee meeting, commissioners Gray Quetin, William Hannah and Zainab Nejati divided up the sections of the CFP they would each review.
Quetin, the chair of the finance subcommittee, will review transportation, general capital and waste resources. Tracey Carlos, who was not present at the meeting, will review the hospitality fund, parks and drinking water. Hannah will look at fires, storm water and wastewater, and Nejati will look at drinking water and transportation.
According to Phillips, the next meeting is set for September 12.
"This is where staff from all city departments have been invited to come and answer any questions you may have regarding the program chapters," Philips explained.
A public hearing on the CFP is scheduled for September 19 in the presence of the entire committee. The commission's finance subcommittee will meet again on September 27 for the full commission to review the project.
Phillips said city council would like to have draft or comment letters from each advisory committee by Oct. 4.
City Council will hold its first public hearing on October 8.
She added that the city council is not expected to make a final decision on the MFF until December.